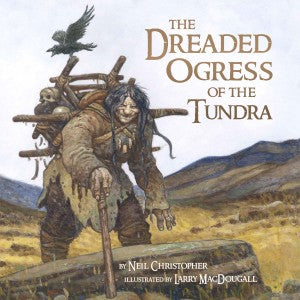 The Dreaded Ogress of the Tundra (English)
The Dreaded Ogress of the Tundra introduces the world to the amautalik, one of the feared land spirits of the North. It is said that these powerful women wander the tundra looking for disobedient children and unsuspecting travellers, and carry them away on their backs. This book contains general information about these supernatural beings, as well as two spine-tingling retellings of traditional Inuit legends.
This revised and expanded edition—originally published as Stories of the Amautalik—brings the amautalik to life in even greater, creepier detail than the original. Revised text and additional content make this new edition a must-read for young readers who are intrigued by the dark and dreaded beings of the North!
---
We Also Recommend
---