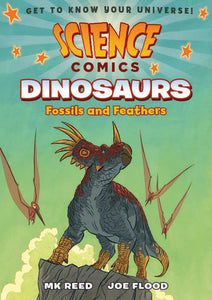 Science Comics: Dinosaurs
in Dinosaurs, learn all about the history of paleontology! This fascinating look at dinosaur science covers the last 150 years of dinosaur hunting, and illuminates how our ideas about dinosaurs have changed--and continue to change.
Whether you're a fourth grader doing a natural science unit at school or a thirty-year-old with a secret passion for airplanes, these books are for you!
---
We Also Recommend
---