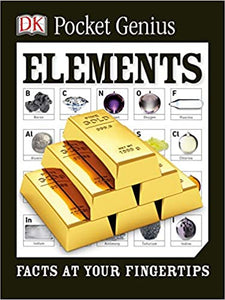 Pocket Genius: Elements
Discover all the major elements of the periodic table, arranged in chapters according to their group, including alkaline earth metals, lanthanides, and noble gases. Every important element - from hydrogen via carbon, oxygen, and gold to oganesson (that's element number 118) - is presented here.

Every entry includes a photo of the element in its raw state or in use, as well as its date of discovery and atomic information as found on the periodic table. Plus here are stunning full-page photos showing elements as you have never seen them before - perhaps inside machinery that you can't normally delve into; or in stunning macro photography that reveals microscopic details invisible to the human eye.
---
We Also Recommend
---