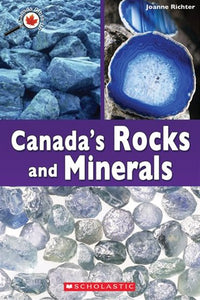 Canada's Rocks and Minerals
Cool facts for aspiring rock-hounds!
Canada is a vast country with a diverse geography, which makes it a fantastic place to discover rocks and minerals. This book is crammed with cool and interesting facts perfect for the aspiring rock collector. Did you know that Canada is the third-leading producer of diamonds in the world? Do you know which Canadian Universities have minerals named after them? Or that montroyalite was named after Mont Royal, Quebec?
---
We Also Recommend
---