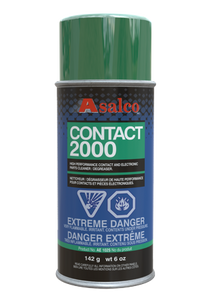 Asalco Contact 2000 Contact Cleaner
Handy spray can for cleaning enclosed components. Cleans volume controls, lifts grease from circuit boards, eliminates dust from switch contacts. A must have for every electronics bench.
From the manufacturer:
Powerful multi-purpose contact cleaner and degreaser that penetrates difficult to reach areas. Cleans carbon deposits. Removes dirt, grease and other contaminants. Safe on most painted and plated surfaces. Suitable for contacts, drives, motors, controls, breakers, switches, telephones, etc. Flammable.
---
We Also Recommend
---