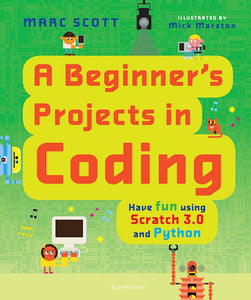 A Beginner's Projects in Coding
Want to tell a computer what to do? Then it's time for you to get coding!
Learn to use the free programming languages Scratch and Python to create talking characters, animate photographs, and even build your own computer game. This step-by-step, illustrated instruction guide is packed with projects that show you just how easy and fun computer coding can be.
---