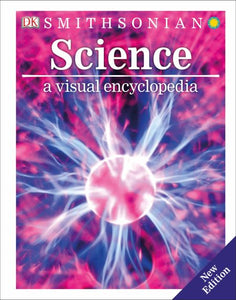 Smithsonian Science, A Visual Encyclopedia
The essential reference book for today's young scientists from ages 7-12, Science: A Visual Encyclopedia tackles key curriculum topics including biology, chemistry, and physics, and introduces children to the world of science around them.Explaining the principles of science in a lively and exciting way, the scope of subjects covered is immense - from atoms to acids, hydrogen to heat, recycling to radioactivity, single-celled organisms to sound and everything in between. Throughout the book, fast fact boxes reveal fascinating information at a glance while cutting-edge images help bring the subject matter to life and biographies of scientists and inventors including Galileo, Isaac Newton, and Marie Curie help highlight great discoveries through time.
With content appropriate for children ages 7-12, Science: A Visual Encyclopedia gives a comprehensive overview of an often tricky subject and makes it easy to digest.
Supports the Common Core State Standards.
---
We Also Recommend
---