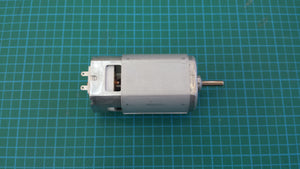 MOTOR 24-110 V AC or DC
A motor originally intended for use in a hand-drill. Has a brass ground lug, and two input pins.
Runs on either AC or DC due to a built-in rectifier. This means that the motor will only turn in one direction, but you can give it all the voltage you want!
Great for medium sized builds, or driving a gear train for torque.
---
We Also Recommend
---